Free WhatsApp Online Tracker
With Check WhatsApp Online Status Tool you can check the current online status of any phone number in WhatsApp at any moment!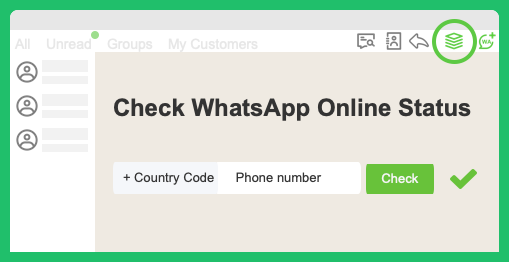 WA Watcher – Whether the number is your contact or not can be detected, just two steps to check WhatsApp web online status.
Ⅰ-Select the country code and input the phone number. Ⅱ-Click the check button.
Free WhatsApp Online Tracker
Try More Free WhatsApp CRM Tool
1. Conversation Management
2. Auto Reply & Quick reply
3. Add Notes to Chats
4. Send WhatsApp Message Without Number
5. WhatsApp Online Tracker